My Garden

I started a garden, originally just to plant pumpkins in a raised bed, not thinking it would work, but eventually deciding to create a full fledged pumpkin patch.
Pumpkins take around 120 days until harvest, so these will be ready in time for October.
---
My Garden's Evolution
| The Garden
| Updates
---
My garden currently: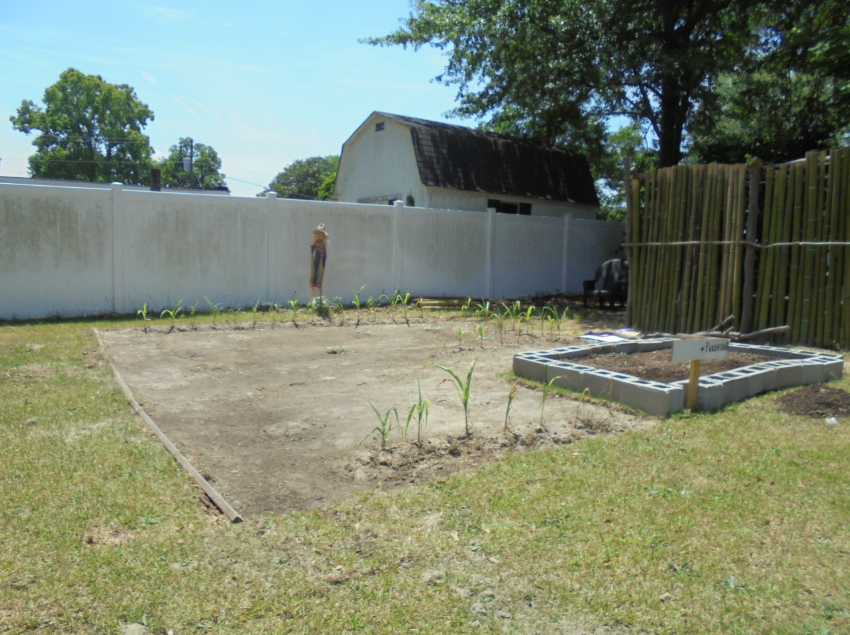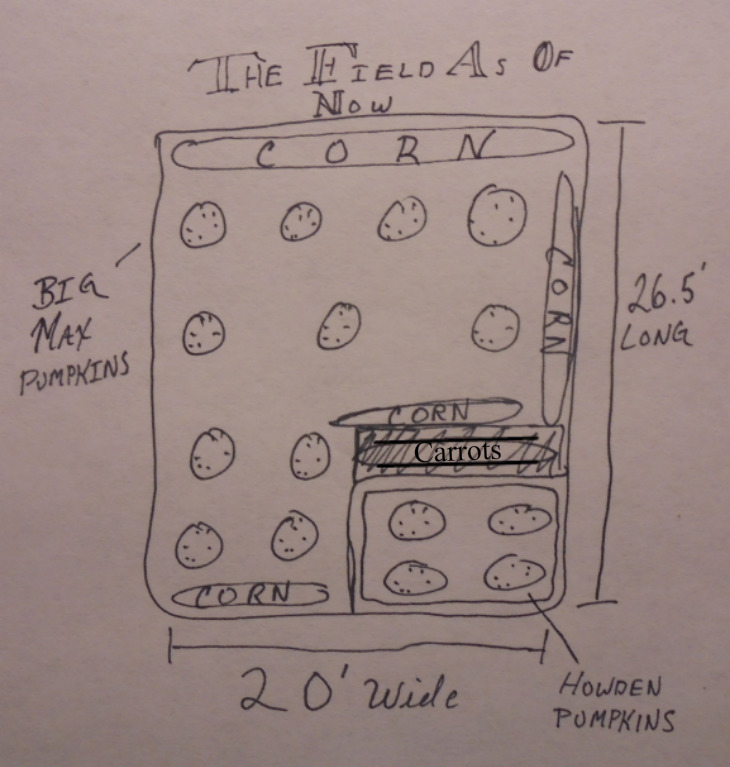 The mounds on the ground are "Big Max" pumpkins (supposed to average 70" inches around & weigh 100lbs!)
The raised garden bed in blocks are the Howden pumpkins. Just regular pumpkins tbh.
I have corn on all the sides save the one, so they dont block light to my pumpkins when they grow, and two rows of carrots in between that.
The bamboo shack you see in the background is a cabana I'm building to chill under this summer. I built it after watching Primitive Technology on Youtube. You can see pics of it here. [Link doesn't exist yet bby]
The Garden is even Coraline approved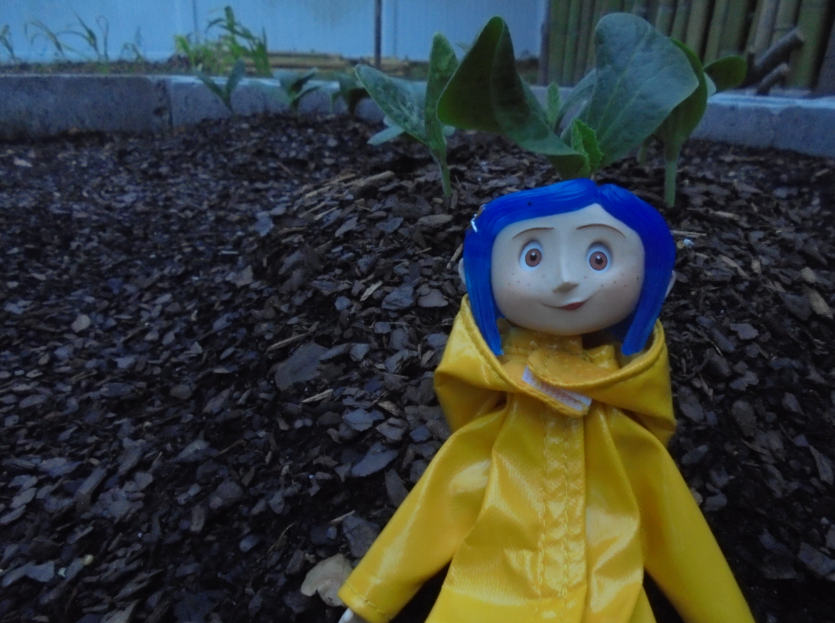 And...

---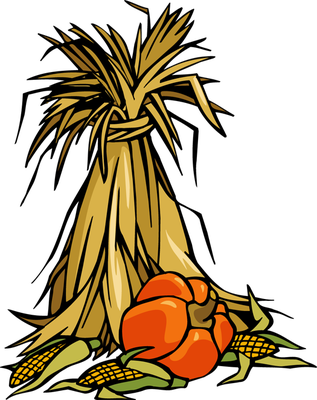 H o m e